Some of you may be aware of cinderellas advertising Mrs Stewarts Bluing. But were you aware they were the work of American Pilatelic Society member Allyn Ford of Minneapolis and they parodied US stamps. I now have 4 of the five sets issued.
The first sheet from 1939 parodied the 'Wash Line' stamp commemorating the addition of four states to the Union.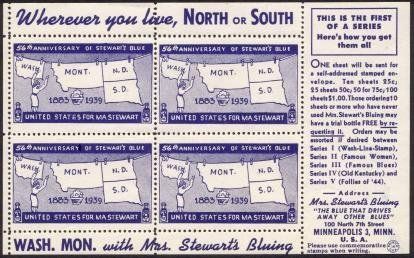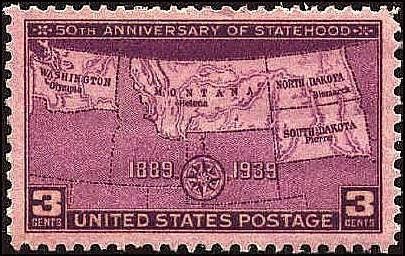 This was chosen because the bluing is a washing additive, and and Monday was washday. Hence the abbreviation of WASH and MON for washington and Montana.
This actual sheet is a reprint from after all 5 had been issued
Next. in 1940, Ford clebrated the Penny Black with four Queens on stamps.
The third sheet celbrated famous Blues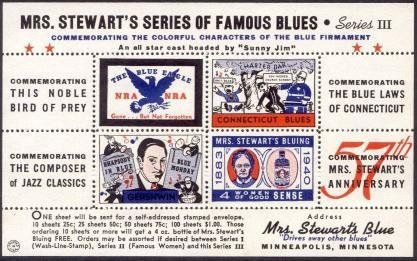 Then came the rejected designs for a Kentucky stamp
On the right hand side are details on how to obtain the stamps
Finally in 1944 came the famous anniversary sheet
These were parodies of special issues from USPO from the year.
This is a copy of the letter collectors received with their orders. Again rather tingue in cheek.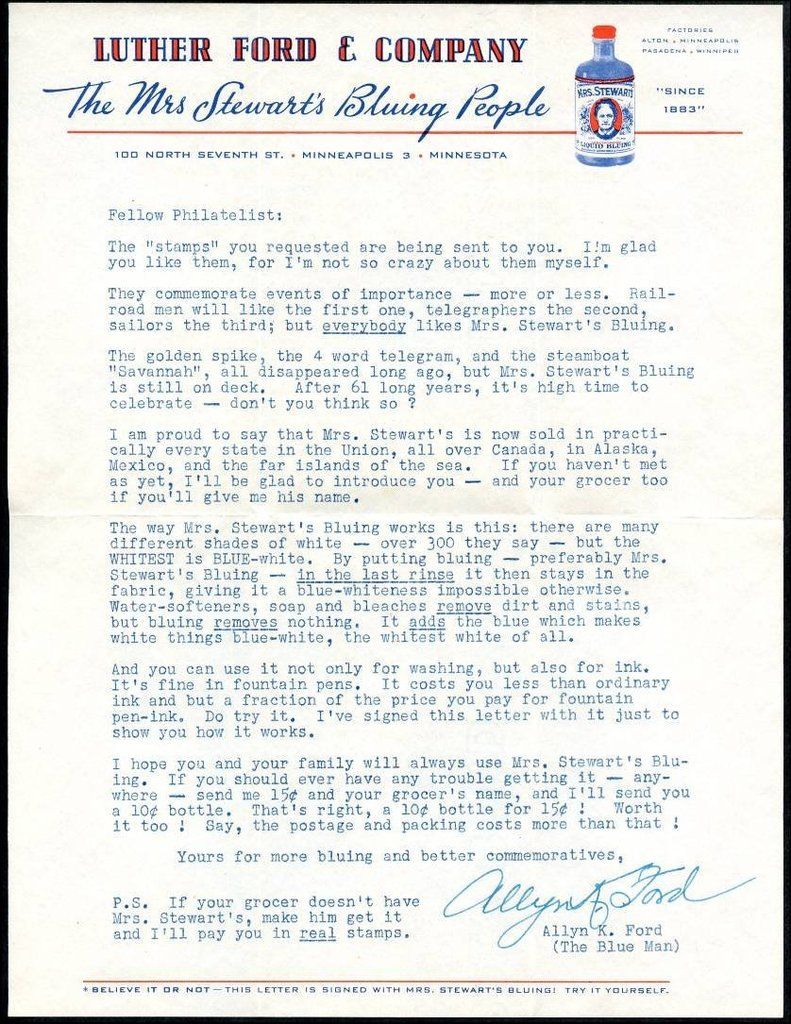 What surprised me is that from eBay evidence there is quite a collector base for Mrs Stewart bottles!