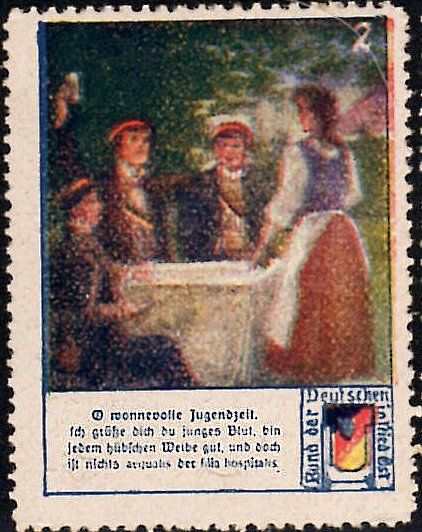 Oh blissful youth.
I salute you, you young blood, I am good to every pretty woman
Still, nothing is
aequalis the filia hospitalis. – Play by Ferdinand Wittenbauer
No more Drops of Alcohol in the Cup.
Exchange of the young man's knapsack for pitcher wine,
he turns to leave.
The waitress is saying: "Young Blood, you still have your coat,
a walking stick and your hat to pawn so keep on drinking."
Fun filled Blood and easy Thinking,
Lost is lost,
Gone is gone….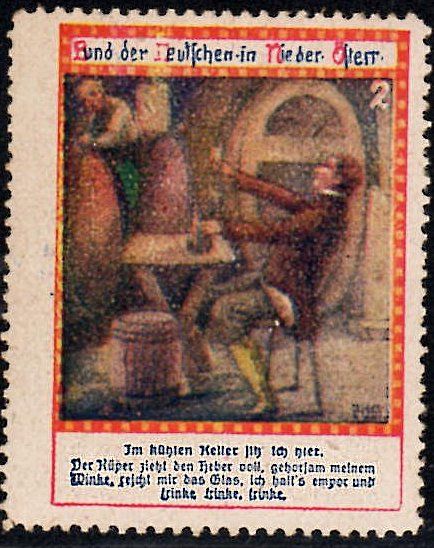 I am sitting in the cool basement.
The (bar)keeper pulls the lever all the way according to my wish,
Gives me a glass and I drink, drink and keep on drinking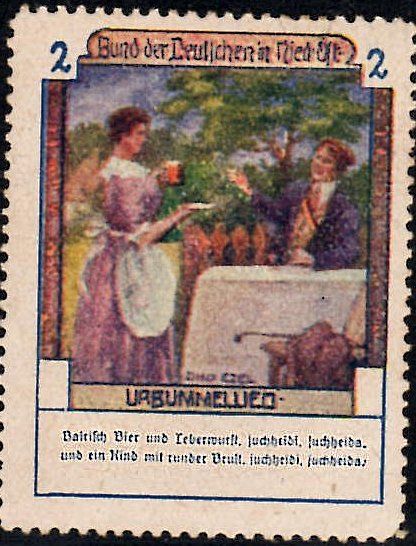 Strolling along
Beer and Liverwurst from Bavaria, juchheidi, juchheida.
…and a young woman with nice 'boobs', juchheidi, juchheida