Just wondering if its too late to add on to this article?
Firstly amazing collection and thanks for the image uploads Jesper it was exactly what i was looking for - as i was looking to mount them in an album the obvious question was what spaces did i need to leave, i.e. what exists, your listing gives me a pretty good idea.
Can i ask is the numbering you use just yours based on the items in your collection or if there a reference somewhere, possibly by Gerald King on the items produced, or what i am really trying to get at is how complete the index (your collection is)
I've noted the various sizes which is slightly frustrating when trying to arrange on symmetrically on a page but apart from a couple of designs there is only a couple of different sizes per design.
I purchased the below recently on ebay which is the first i've seen as a sort of 'mini sheet' item, it looks like this accounts for the 'small' format designs.. just debating whether i add this as is as a mini sheet reference or break it up and mount separately - do you know if this is scarce in mini sheet form, assume you have seen before?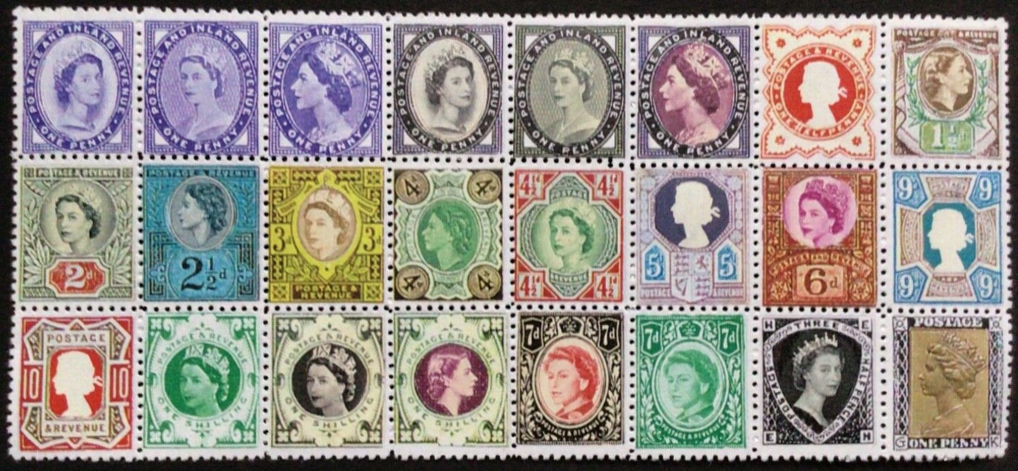 My second question is any of your material for sale?
My third question is are you able to do the same for the British Commonwealth?
I am primarily a Malta collector and initially started collecting the Malta issues but looking to expand but again would like an idea of what has been produced.
Many thanks,
Neil