Hi.
I am looking for the following:
The grey-shades new Death Letter Office single - from the bottom row of the imperf sheet.
The Death of stamps with prominent skull.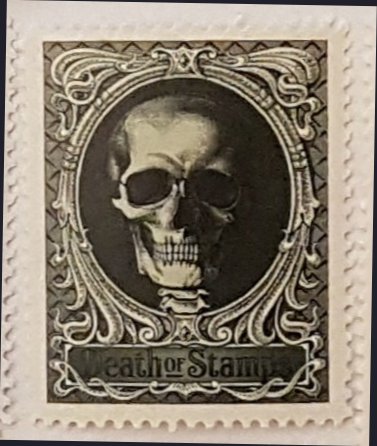 Would like to hear of any of the foreign language versions of the Death of Stamps you have to trade
Any other perfinned versions too.
Can offer Death of Stamps green with text in lower case
Wincanton Wyrd
A number of other Laernu and related stamps
A range of Discworld sports
Steve