Here's what I received. Some nice cancellations.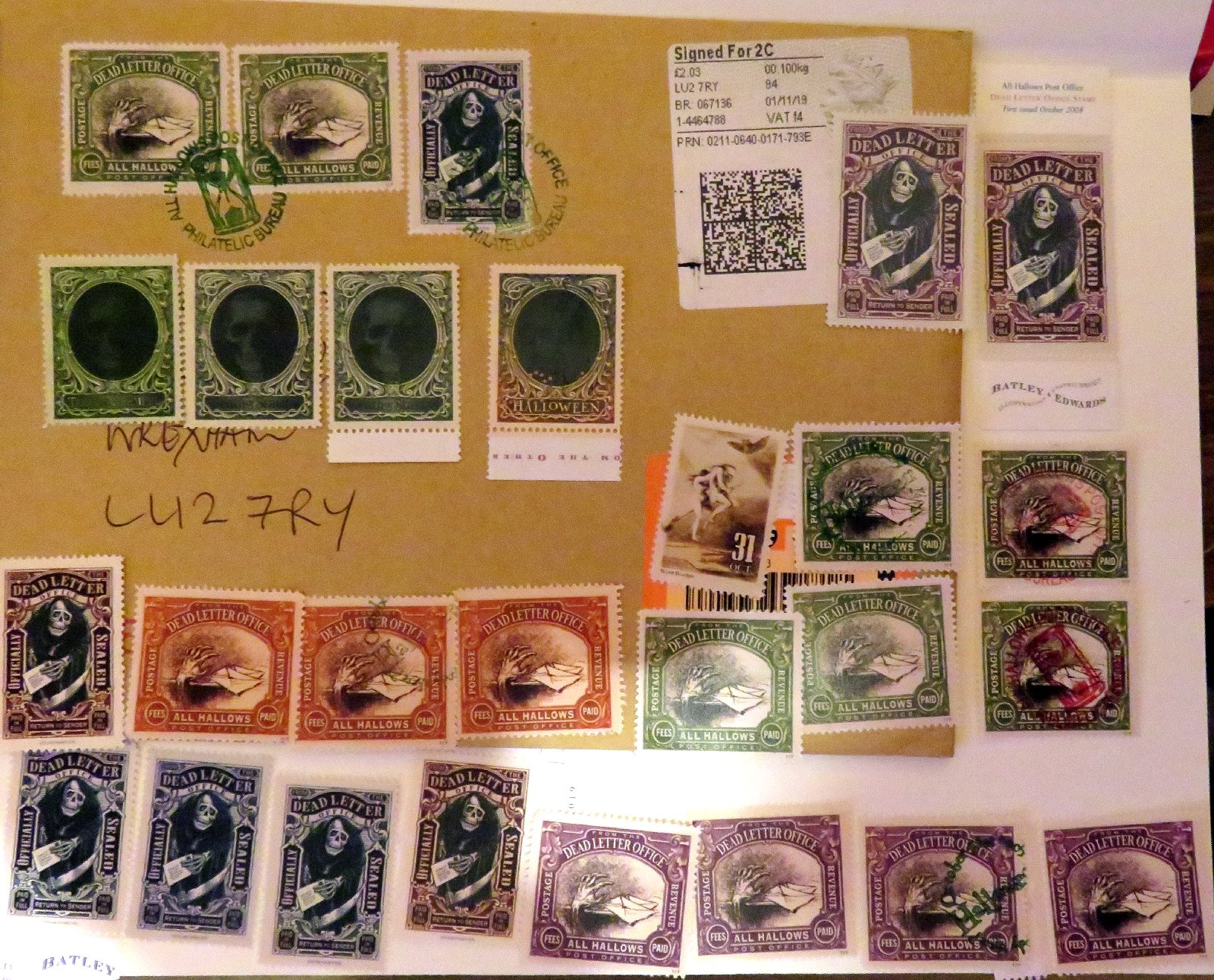 note one Hallowen stamp is perfinned; you cannot see it but the dots are 2019.
I see that the original DEATH OF STAMPS stamp had the text in open capital letters as per the issued Halloween stamps. In this batch the are some with text in mixed case - unknown typeface, but matching that used on the original foreign editions.
There is an original Dead Letter stamp with margins top andd bottom, This must have been from a mini-sheet.
I was also intrigued by one of Joolz's stamps, with the skull most noticable. Can I have one please